General Forms and Information
To download forms on this page to your computer, right click and select "Save link as ..."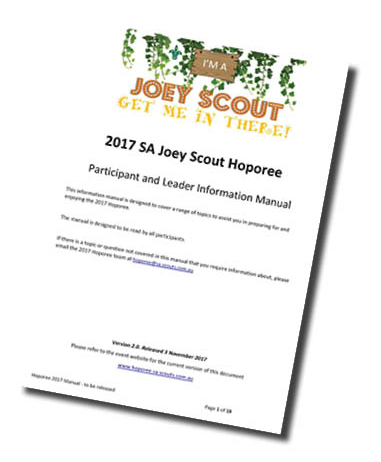 Hoporee 2017 Participant and Leader Information Manual (v3.0)

Joey and Parent Invitation - July 2017
Group and Joey Leader Information - July 2017
FAQs - Printable version of the Frequently-Asked Questions about the Hoporee.
Event Online Application System - User Guide - A guide for first-time users of the online application system.
What to do next - Information on what to do after applying online and printing the application form.